Wool - Natures miracle fibre
Wool Underlays
Refresh your mattress with a luxury reversible wool underlay, available in 600gsm or high luxe 1000gsm wool pile. Reverse side is cool breathable cotton.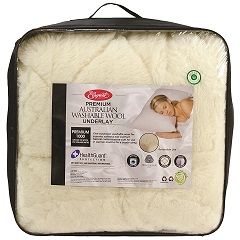 Wool Quilts;
Luxury ALL AUSTRALIAN made wool quilts in 300gsm or 500gsm or as a 450gsm woolblend.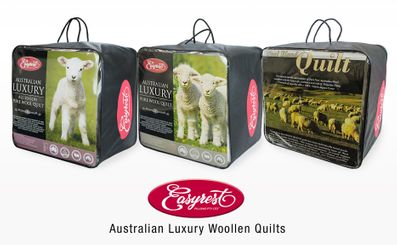 Woolblend Pillows;
All Australian made Luxury Wool Blend Pillows. Natural wool fibre blended perfectly with premium new polyester for rebound support.